When Kingsman: The Secret Service hit cinemas in 2014, men around the world weren't quite aware of the effect the film would play in the so-called 'renaissance of menswear', specifically in men's tailoring. While the unique script and over-dramatized violence were a hit, it was the penchant for style that the lead characters, Harry Hart (Colin Firth) and his subsequent prodigy – who could have been any of us 20 something year olds – 'Eggsy'(Taron Elgerton), whose presence was evident throughout the film captured our attention.
Keep you deliciously warm in the icy days of winter, in great style!

Full Length Mink Fur Coat with Shawl Collar & Bracelet Cuffs (Demi Buff, XS)
Fully lined with silk/polyester blend lining
Hook & eye snap front closures
Made in Greece
39" Slick wool wrap coat with exaggerated collar and tie belt

Adjustable button closure
Body welt pockets
Fully lined with logo lining
special size type: standard
weave type: Woven
The desire to look good again made men feel a lot more confident. We wanted to wear suits whenever we could. We were more careful about where and how our clothing fit. As these timeless sartorial styles returned to fashion, we began to re-embrace classics like the double-breasted suits. We dare to say that Kingsman taught a lot of young men how and what it meant to dress well.


Two films later, the movies continue to maketh boy into man and are now set to release the latest explosive instalment, The King's Man, which serves as a prequel to both Kingsman: The Secret Service and the 2017 follow up Kingsman: The Golden Circle.
When looking at the style and aesthetic of the Kingsman franchise and its dashing (and effortlessly cool) characters, can we assume that the movie acts as a welcomed reminder that, perhaps, the evolution of menswear hasn't actually evolved that much in 100 years? Some styles are now lost to a certain generation, lying dormant in lieu of jeans and cargo pants or the god-awful polyester.
Because, while The King's Man takes place in the early 1900s on the precipice of World War 1, it's funny to think that in over 100 years since, the fashion of yesteryear is just as relevant today as it was back then. Sure, formality was more of a prerequisite when fronting the public, and the compositional pieces of a suit might have changed somewhat – jackets are shorter, waistcoats aren't as frequent, and pants have become standardised. With the possible exception of evolution of silhouettes, suiting has remained largely unchanged.
The King's Man's award-winning costume designer, Michele Clapton, seems to think the same.
"I loved researching and really immersing myself in the period. Within that, I love the idea that you can find a way to express your taste or the character's taste,"Clapton spoke to BH last year in an interview.
Limited Lifetime Nobis Warranty,Premium Canadian Origin White Duck Down for ultimate warmth

Sympatex membrane laminated
Seam seal construction
Windproof and waterproof (10,000mm) - Breathable (10,000mm) outer shell
"We always look at photographs of people or paintings of people from history, and you think, 'Oh, that's how they dressed.' I think there's huge artistic license within the period. As long as you don't take costumes from the future in a period piece, you can plunder the past."
Kingsman has done an amazing job of rehashing past trends and adapting them for today's man. You only need to see the exceptional success of MR PORTER's luxury Kingsman collection (which is now in its third iteration) to know that there is a want for this style; for good quality items that were adorned in some shape or form by our grandfathers and their fathers before them.
The Kingsman capsule, which just launched two weeks ago on MR PORTER coinciding with the film's approaching release, does exceptionally well to touch on items of the period drama, modernising it in a way that's totally relevant to the modern man. The collection features eight tailoring pieces that reflect the timeless aesthetic and functionality of the menswear/military dress crossover from the costumes in The King's Man. Inspired by the manufacturing traditions of Savile Row – the spiritual home of the Kingsman films – the collection features collaborations from specialist heritage brands to recreate silhouettes and styles made relevant for contemporary outfitting.
For 2022, dressing as a gentleman is still possible thanks to the connection between the past and the present. Here's how to do it the Kingsman way.
"You're going to need a new suit"
…proclaims Ralph Fiennes' lead character, the Duke of Oxford. And he's not wrong. Whether you're entering an unofficial secret independent intelligence agency, or just heading to your best mate's wedding, the need for a properly-tailored, properly-styled suit is a non-negotiable in 2022.
While the style of suit seen in The King's Man is that fitting of the early 1900s era, who's to say this style can't translate in today's climate? MR PORTER's Kingsman capsule proves otherwise, offering modern men a chance to purchase numbers like the Conrad three-piece mélange wool suit in a subtle pinstripeOr the Archie Double-Breasted Prince of Wales Checked Wool Suit.
And while we're on the topic of double-breasted suits, this is one style that the Kingsman franchise has been able to bring back into the fold exceptionally well. A feast for the eyes, the DB, as it's colloquially known, is a statement jacket that teams with a pair of matching trousers and should be worn buttoned up, much like the military jackets that inspired them. It is classic, elegant, and still relevant.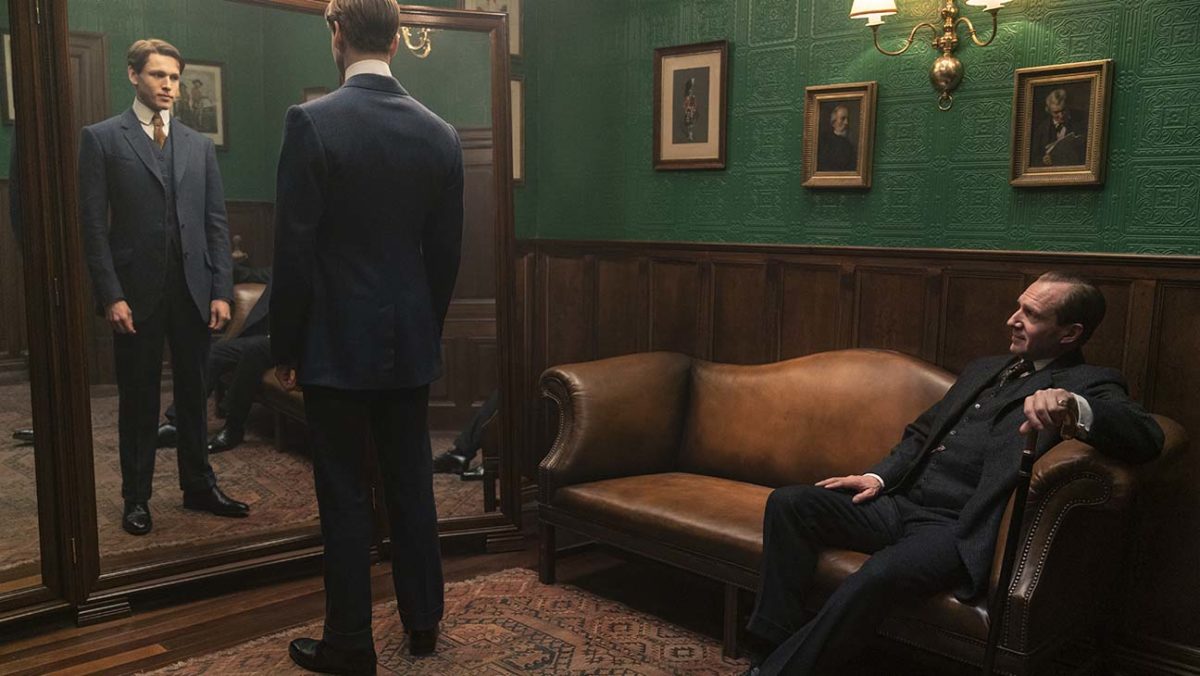 Oxfords not brogues 
A famous line from the first Kingsman film – and one that has acted as a moniker for the Kingsman brand since – the words ushered by Harry to then trainee Eggsy certainly bares a lot of truths in today's climate.
The Oxford dress shoe dates back to well over two centuries, where it's said that students of Oxford University coined its name. Oxfords are not only the most formal dress shoes, but they can also be worn for a variety semi-formal and formal occasions.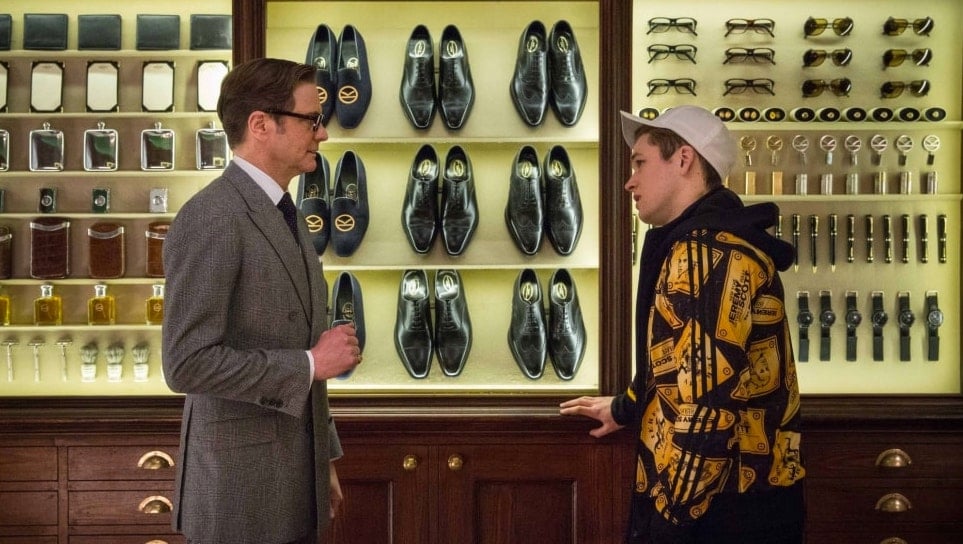 Off the rack has never looked good on anyone
Clapton stresses the importance of tailor-made garments when it comes to suiting.
"Make sure you find the right size. I think that's really important. Men are more notorious for lying about their waists than women are, insisting they're a 32 when they're a 36. So I think size is really important. I can't stress the importance of cut and fit. So many men walk around with the wrong sized clothing."
There's nothing more unsightly than an ill-fitting suit. Too large and you'll look as if you're fronting the courthouse for a Prohibition-era court hearing. Too small and you'll equally ruin the complete aesthetic of what you're trying to achieve.
Clapton adds to his wardrobe when he is dressed up "it comes down to attention to detail, too; wear an interesting tie! It doesn't have to be loud, it can be quite discreet. A set of cufflinks look great, also –  so much better than a buttoned shirt. It's also the style of shoes. If you wear narrow trousers, make sure you have a good pair of boots to go with it."
Otherwise, it's oxfords, not brogues.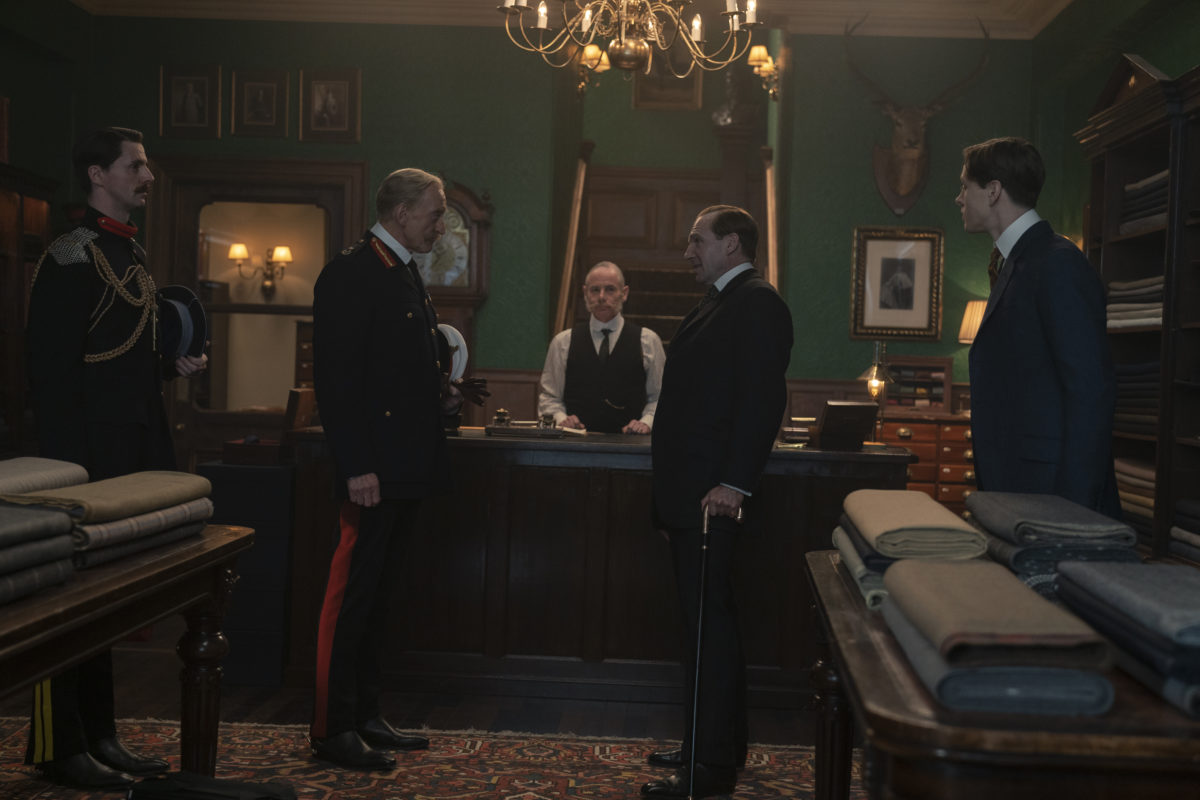 Manners. Maketh. Man.
The gentlemanly code that Kingsman's Harry Hart lives and breathes by, manners – and good ones at that – are the ultimate sign of a gentleman. To sharpen up your etiquette, you can't go past reading a classic novel, watching a classic film, or just binging the past two Kingsman films in anticipation of The King's Man's Aussie release. Although this is a time-based suggestion, you'll pick up a range of tips, advice and ideas that you will undoubtedly be able to put to good use, in not only helping you find your inner Kingsman, but to evolve your overall style.
The King's Man hits cinemas January 6th, 2022.
This article is proudly presented by the Twentieth Century Studios. Thank you for supporting Boss Hunting.