You wake up in a regular school morning. After eating breakfast, you brush your teeth and then you start looking for an outfit. You suddenly realize that all your cool clothes have disappeared and you are left with piles of clothes. What should you get for the fall season? These are practical and trendy suggestions.
Officecore
Wide-leg pants and oversized blazers are a hot trend on the streets and runways. Suits can be worn in many ways and are fashion staples. You can wear a blazer, or wide-legged elegant pants, to create a casual look. Then, match it with basic items like a white tee, baby tee, turtleneck, or straight-blue washed jeans. A white blouse will make your suit look more professional. This season's most popular colors for sets are black, neutrals and patterns like plaid or delicate stripes.
Mini, midi, or maxi
This season, skirts in all lengths and patterns will be fashionable. Cargos and plaids are eye-catching, as well as kilt-style and kilt skirts. These can be paired with cool graphic tops or simple long-sleeved jean jackets. If you love miniskirts, but live in a cold region, you can wear shorts underneath with thick tights.
Leather
Leather has been in fashion for a while and will continue to be. Vintage leather jackets and trenches will continue to be popular, in both baggy and biker styles. These materials will be in fashion with wide-leg trousers, tops, and even pants. All of these items can be purchased in chain stores like H&M or Bershka as well as thrift shops. Leather pairs well with good denim. This piece of clothing is most popular in black, red, and brown.
Kittmania
What is the best piece of fall fashion that is both stylish and warm? Sweaters, obviously! Knitted clothes in all forms will be in fashion this season: jerseys, beanies gloves scarfs bags and leg warmers (must-have this fall). This stuff is easy to style. It can be worn as warm accessories or layering (a tight top and a crochet jumper matched together).
Vintage Denim
Jeans are a fashion staple. There are many styles and many colours. This season will be dominated by vintage blue-washed jeans, both in light and dark. For a messy French girl look, pair straight jeans with a white tank and blazer. If you prefer laid-back looks, opt for baggy, wide-leg denim.
Romanticism
You can show your feminine side in a satin dress with lace details if you want to be feminine this fall. Slip dresses and skirts are very popular when paired with a blazer or a large leather jacket. You can also wear them underneath a turtleneck or t-shirt if it's cold. What about the colors? The most popular ones are black, red, beige, and white. But you can also try brown and navy!
Follow us on Twitter or Pinterest or Google News: Read the latest content, follow us and get notified when the new article is being published.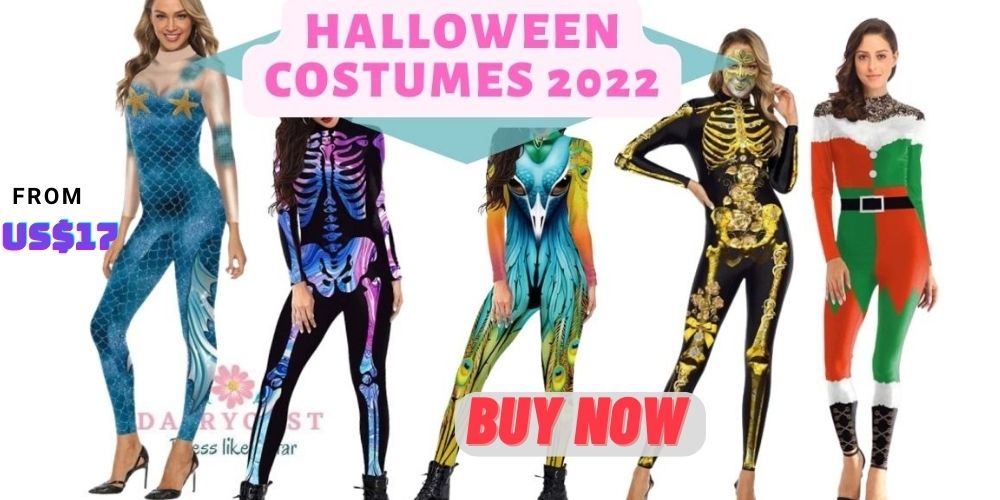 Maverick effect
The bomber jacket is back! The bomber jacket, which was popular in the 80s and 2015, is back, but this time it's longer, more relaxed, baggy, elongated. This style of clothing is great for fall, especially if it's cold. It's easy to style: just pair it with straight jeans or a sweater and combat boots.
Looking up
All types of platforms are still in fashion, but loafers with large, chunky soles and loose, white socks will be the most popular. Platform Converse are another great shoe to wear. They can be worn with almost any outfit. You can also try platform heels in 70s style, in black or other crazy bright colors, for dresses.
Trainers from the old school
The y2k fashion will continue to inspire our trends. These seasons will feature a modern take on vintage sports shoes like the Adidas Handball Spezial and Adidas Samba in many colors. Red and green will be the most in-demand colors. These pants can be worn with cool, loose cargo pants, vintage jeans or a midi skirt.
Basics
Although it may sound boring, the basics are the best trends every season. You can go beyond the classic combination of a white tshirt with blue jeans and a tight long-sleeve top with wide pants. It is best to buy basic, black and/or white clothes. You can make endless combinations of outfits with the right fashion staples.
I hope you're now able to make many fashionable and comfortable outfits. Being confident in school is easier when you feel good. Be aware that trends change frequently and you shouldn't stay stuck to them. Have fun with fashion, and don't worry about your closet!
Hot Topics
Coach Outlet Sale, 80s fashion trends are back, 90s fashion hip-hop style
Source link