ReshaMandi is India's first and largest digital ecosystem for the natural fibre supply chain from farm to fashion. ReshaMandi's revenue has increased from Rs.20 crore in FY21, to Rs.450 million in FY22. This is in just two years. ReshaMandi, which has sustainability as its core, works with 60,000+ farmers and 10,000+ weavers, 6,600 reelers, and 4,000 retailers to improve productivity, impact their bottom lines, and ultimately, improve the quality of their lives. Today, Saurabh Agarwal, Founder & CTO of ReshaMandi, shares more details on how they plan to become the world's one-stop sourcing solution for all natural and recycled fabrics.
What inspired ReshaMandi, and what makes it different from other competitors?
It was at the beginning of 2020 – I was working with CISCO in the USA and settled in my job, living a comfortable life, when one fine day I received a call from my childhood friend Mayank. He had been exploring an idea since 2004, and has a deep interest textiles and apparel technology. The idea was to bring India' natural fibres to the world and create a single platform for all the relevant stakeholders of this ecosystem. We had to have several lengthy phone calls and discussions before we decided to move forward with this idea.
It was a crucial time, as the first lockdown would be imposed all over the world. But once we made our decision, there was no going back.
Brick by brick, we built the business plan. Mayank began working with the Karnataka silk farmers immediately after the lockdown was lifted. I quickly joined him to use technology to empower ReshaMandi stakeholders.
ReshaMandi's mission since its inception has been to revolutionize the natural fibre supply chain by giving structure to the highly unorganized segment, with the sole purpose of empowering and enabling our stakeholders through technology and bringing the spotlight on these people who are the most important part of the supply chain but mostly remain faceless and nameless.
As ReshaMandi 's concept is unique and has never been tried before, therefore, we can be considered as the disruptors in the sector. ReshaMandi aims to transform the natural fibre supply chain and we remain India's first and largest farm-to-fashion natural fibre digital ecosystem. ReshaMandi currently works with over 60,000 farmers, 10,000+ weavers and 6,600 reelers. We also have 4,000 retailers.
A competitive landscape is a favorable environment for businesses to grow, innovate, and thrive. There are approximately 40 B2B players in this sector, which highlights the potential market and the immense value that can be generated across the ecosystem.
As they try to attract the most prestigious buyers and suppliers, they will face a steep learning curve as they expand into new markets and categories. Companies that invest in the textiles ecosystem will have an advantage over those that are just aggregators. Other key elements to success include the best use technology, creating an online experience that is world-class and delivering it offline.
2. How have you managed to digitize the sector and address connectivity issues given the low internet penetration? How did you get farmers, retailers, and weavers to sign up for the ReshaMandi app? And how can they do business with you?
ReshaMandi has not experienced connectivity problems because most of our stakeholders have access the internet. All transactions use a One Time Password (OTP) which simplifies the process, even if a farmer doesn't have internet access. All ReshaMandi sites have Wi-Fi which our stakeholders can use for making payments at the site. We have no connectivity issues and it is not a problem for us.
Relationships are important, which is why we became India's first and largest farm-to-fashion digital ecosystem for natural fibres supply chain. The first few days were very difficult. We had to persuade farmers of the benefits of our platform. We had to educate farmers and all stakeholders about the many benefits ReshaMandi provides. Once we had convinced a few people, it was a matter of networking with the stakeholder groups. Today, our super app has enabled 100% of our farmers to transact digitally through the platform.
3. How have you leveraged your tech stack to bring value to your stakeholders?
Enabling technology at the farm level is one of the best ways to increase production yield and quality. This is an important aspect of ReshaMandi's business. We reduce crop failure risk up to 80% using AI-enabled crop monitoring and provide IoT-led advisory directly to app users. This provides the stakeholders with increased production capability and ultimately higher revenue. The quality of the cocoons has greatly improved, and as a result, the farmer's rates have increased by more than 35%! On the other hand, we have been meticulous in developing our platform's user interface, ensuring that the app truly speaks their language while providing information, advisories, consulting, and solutions to their problems.
Recently, we introduced automated payout systems. Previously, the payout for cocoons required manual approvals that took several days and required multiple internal approvals. ReshaMandi has now introduced an automated payout system to our platform. ReshaMandi uses payment portals to complete the transaction digitally in 3-4 hours. This brings efficiency, transparency, and reduces manual errors. This helps stakeholders in their audits.
ReshaMandi helps retailers solve their procurement issues and has been a major contributor to retailers' increased revenue.  For example, a Delhi-based retailer had to travel across India to source textiles for specific customers. After his introduction to ReshaMandi, he has been able to open a new store – despite COVID-19 – and quality assurance and traceability have become much easier.
4. What have been the challenges in getting farmers, weavers or mill owners to use ReshaMandi's app?
It was difficult to convince stakeholders about our platform, and the value it brings to them, in the initial days. Stakeholders in this ecosystem are often underpaid and exploited because of poor product quality. This is largely due in part to a lack understanding of the market value for their produce. We are working to alleviate this problem by educating them about the latest technological solutions such as Artificial Intelligence (AI) and Machine Learning. Our technological interventions have revolutionized natural fibre supply chains since their inception and helped to regulate this unorganised segment.
ReshaMandi's Super app connects different stakeholders across the supply chain. The platform acts as a single-stop shop, providing links across verticals and integrations with fintech partners. The app provides insights throughout the value chain for stakeholders. These include updates on weather conditions and soil quality for mulberry fruit, which can impact cocoons, market links for both input procurement (cocoons) and output (yarns), maintaining ledgers and information on best practices, purchasing machine tools, and other useful information for weavers.
Follow us on Twitter or Pinterest or Google News: Read the latest content, follow us and get notified when the new article is being published.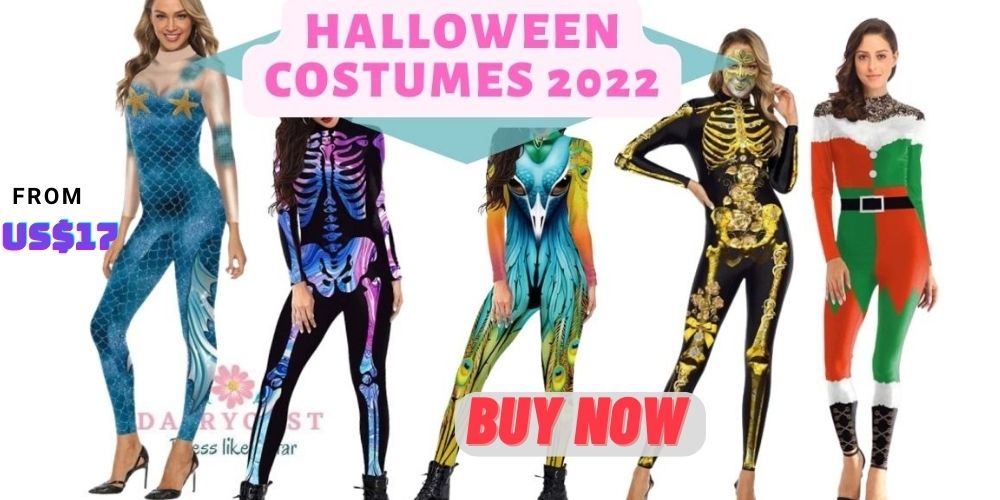 Language barriers were one of the greatest obstacles we had to overcome. The idea was welcomed by all stakeholders, who were eager for information and open to our ideas. The app has seen a growing number of users, including farmers, reelers and weavers, as well as retailers, since its launch in 2020. The app has seen tremendous engagement in terms of procurement, sourcing, and other activities. We have approximately transacted around 570 Mega tonnes of cocoons, about 4 mega tonnes yarns, and about 1 Mega Tone of raw cotton using the app to date.
5. ReshaMandi has been using technologies such as AI and IoT. Can you highlight some of the innovations that you have made over the past 2 years?
Our app is a 360-degree solution. It allows all players in natural fibre industry, including reelers, weavers and retailers, to buy and sell their products directly from the app. ReshaMandi uses technology to help farmers identify the best practices for mulberry plants, silkworm rearing, and assessing cocoon quality.
The brand's core value is sustainability. It works at the grassroots level with all stakeholders to help them increase their productivity and profitability. Our app, which is the first in its industry, is available in five regional languages, Hindi, Kannada Tamil, Telugu and Marathi. This gives rural farmers easy access. The ability to provide the right inputs has increased productivity by 20% and decreased crop failures by 10%.
The technological advances that we have today are:
Farm IoT for MoriCulture to analyze soil moisture and carbon content that affect cocoon production. RM App for sending advisories and alerting farmers
ReshaSaathi Rearing shed IoT temperature, humidity and light analytics and advisories via RM Mobile App
Automation of a shed for zero-touch quality produce, using ReshaSaathi, WiFi plugs and automation devices
AI/ML atop of computer vision for nondestructive classification and grading of cocoons.
ReshaMandi's mobile app allows farmers to receive macro advisories based upon environmental conditions and common recommendations by the scientific community.
Integrations with fintech companies to offer one-click loan disbursals via RM Mobile App.
One-stop regional digital platform in the form of an RM mobile app for farmers to stay updated on what's happening in the industry via feed, macro advisories, khata, market linkages, community, etc.
The app has the Mandi rates for cocoons each day
Reelers can also transact via the app to buy and sell yarns.
Weavers offer continuous and integrated catalog sourcing
For retailers, custom requirement gathering is a way to build a strong supply chain.
reshamandi.com – A one stop platform for buyers, design houses, brands and enterprises for all their natural and regenerated textile sourcing needs
These technological interventions have helped farmers overcome the Agroblock. To elaborate, technologische interventions have helped 5,500 farmers in Karnataka's network, increasing their income by 30% and ensuring consistent market profits.
6. What is your technology and business strategy for the next two decades?
ReshaMandi has been growing. In two years, ReshaMandi has built a strong network. We also have the ability to show the impact we have had in the local community by improving the quality life of our stakeholders as well as increasing productivity.
We have gone global in order to bring India's iconic natural fabrics to the world and we intend to become a one-stop natural and recycled fibre sourcing platform in countries such as the Middle East, Europe, North and South America, and South East Asia.
ReshaMudra has been launched, a new venture which will provide tailored credit solutions to all stakeholders in the textile industry. We will offer working capital solutions and long-term loans to our business partners in the ecosystem. This will allow them to obtain critical funding to grow their businesses or weather tough times.
We are constantly expanding our network to include farmers and reelers as well as weavers and retailers. We have plans to improve our technology stack and to attract the right talent to help grow the business.
We are working on a model that will span the ecosystem and include services such as merchandising and automation. This will make ReshaMandi a one stop shop for all our stakeholders. To assist stakeholders in identifying trends and patterns, we plan to use technology.
7. Could you please highlight any case study on the impact ReshaMandi had on farmers and how it has helped them grow?
To put it mildly, being a farmer in India can be difficult. It is a time-consuming, expensive and unpredictable job. ReshaMandi has helped farmers across India.
There are many such examples, but we want to tell the story of Gurumallesh, one of our farmers. He is a Muddapurra (Karnataka) graduate in Bachelor of Arts and is a rare example where an educated youngster chooses to leave the city for a life of agriculture. Gurumallesh began his farming career on his father's farm, where he grew pomegranate, cotton, maize, and vegetables. Gurumallesh nearly gave up farming due to market fluctuations and crop disease. Eventually, he discovered silk farming.
Silk cocoons lose mass slowly because they are sensitive. Silk producers are paid according to the product's weight. The value of silk products is affected by how long it takes for cocoons from farm to market. Gurumallesh was forced to travel for nearly two to three days in order to sell his produce, and then deal with middlemen to get loans sharks to fleece other farmers like him.
Gurumallesh was facing such a difficult time that Reshamandi helped him get a fair value and services which helped him save his time. ReshaMandi's technology intervention and people-first approach have assisted Gurumallesh and farmers like him in increasing productivity by 20% and income by nearly 30%. The farmers can now afford better raw materials and higher quality labour. They can also use fertilisers and other inputs because their margins are increasing.
Hot Topics
Coach Outlet Sale, 80s fashion trends are back, 90s fashion hip-hop style
Source link