Every business leader has a secret recipe they use to achieve their goals. Below is a list of the most influential business leaders from across the country who share their vision.
1. Ramesh Iyengar – Founder CEO at IYENGAR'S Kaapi –An artisanal South Indian Filter Coffee 
IYENGAR'S Kaapi has been launched in April 2022, by Ramesh Iyengar, the product bears his name! Ramesh Iyengar, 63, created this new startup to fulfill his first passion – F&B.  He is a skilled chef and baker, and has been a Top 50 contestant in MasterChef India Season 2. IYENGAR'S Kaapi is an artisanal, ready to drink South Indian Filter Kaapi, aimed at stimulating the taste of a true coffee connoisseur. Targeting an audience that primarily includes India's globally active & well-travelled corporate population, IYENGAR'S Kaapi looks to celebrate these individuals and their hard work, by being a drink synonymous with office life.
Over a 40-year career, Mr. Iyengar is considered a Guru in Direct Marketing Communications. He will share all his experiences to help promote IYENGAR'S Kaapi. He has been awarded numerous national and international awards, and was invited to join the Cannes Direct jury.
2. Prabhash NIRBAY, Chief Evangelist at Jharkhand Angels Network
Prabhash is the Chief Evangelist and Founder of Jharkhand Angles Network. This is a Bharat focused Angel Network. Prabhash is one of the most successful entrepreneurs. He also founded and scaled Flipcarbon, a Start-up and SME-focused consulting company. His mild revolutionary streak allows him to challenge the status quo while finding unique solutions to complex problems. Prabhash is a senior professional with over 20 years of experience in HR in blue-chip companies. He has a track record of designing, implementing and monitoring strategic employee communication interventions that foster high performance and high engagement. He believes that Performance Management plays a central role in the growth of Start-ups.
JAN's aim is to support and grow start-ups in all parts of the country beyond major metros and unlock the growth of India from a 3 trillion dollars economy to a 30 trillion dollars economy by 2050.
3.Samarth Bajaj, Co-Founder & CEO, The Designer's Class
JRD Tata famously stated that. "Uncommon thinkers reuse what common thinkers refuse." This has been Samarth Bajaj's mantra through life. He has always walked off the beaten track and paved his own path. Success to him lies in creating businesses that add genuine value to our society as a whole and not just enhancing one's own position. Samarth, who has held numerous leadership positions since his school days, has been proactive from an early age.
He pondered for a decade on a strategy to increase the value of design education aspirants on an mass scale. His efforts paid off in August 2020. 'The Designer's Class' – his most ambitious entrepreneurial initiative. He set out to make premium education accessible for all. TDC is India's first online design education platform with numerous prominent designers like Masaba Gupta, Gauri Khan, Abu Sandeep and a lot more, teaching holistic design education.
4. Ashish Santhalia, Co-founder and CEO of Convin
Ashish Santhalia is the CEO and Co-founder of Convin, a company that helps companies use AI to better understand their customers needs and track agents' performance. Convin secured pre-seed funding for 2020 and has been able acquire Planet Spark, Thomas Cook and Medi Buddy.  Companies are now seeing an increase in contact closure rate by 25% and customer satisfaction by 30% through the use of the AI-powered agent assist platform provided by Convin.By utilizing Convin, companies with high volume and high-value sales can automate their agent's quality management and uncover behavior patterns that drive sales outcomes( wins and losses). Convin combines the two pillars above to completely automate agent coaching and eliminate any human dependencies.
5. Sneha Reddy, Co-Founder and CEO, SP Robotic Works
Sneha, a young topper, was inspired by Pranavan's alternative learning method. At that time, her thoughts were "Could all complex concepts be learnt so easily with fun? Then why was I learning it the hard way?"This inspired Pranavan to get into robotics and take her all the way to represent India at international forums. They won many accolades for India together and decided to share their love of learning with millions of young minds.
SP Robotic Works was started with an aim to inspire millions of young minds from the age of 7 with the new way of learning – involving the 3H principle Head (Think), Hand (Do – Practical) and Heart (Fun). SP Robotic works is a collaborative team of motivated and cohesive people who want to change the way Engineering and STEM Education in general is accessed and consumed.
6. Chai Chun was founded by Mr Rajeev Baid
Born into a modest family in Kishanganj (Bihar), Rajeevbaid was one of eight siblings. He believed in his dreams and more so, he worked tirelessly every day to make his dreams come true. His father was the sole breadwinner in the family, so there were many mouths that needed to be fed. He realized at an early age that the harsh reality of the times forced him to help his family survive. As a child, he started selling CTC teas at teashops and in homes. He remembers those moments as not being difficult. It was a period of learning and inspiration that led him to the potential worlds of business. With no inheritance or capital in hand, he started small and if he was a person without vision, he would have moved a bit higher in the hierarchy but certainly hadn't become the owner of a multi-crore business. He built a tea empire by taking each day one at a time. Chai Chun was established by him. The first and largest tea boutique in India, Chai Chun has over 20 stores across India. There is also a vibrant online presence.
7. Akanksha Sharma, Co- Founder, CITTA
Follow us on Twitter or Pinterest or Google News: Read the latest content, follow us and get notified when the new article is being published.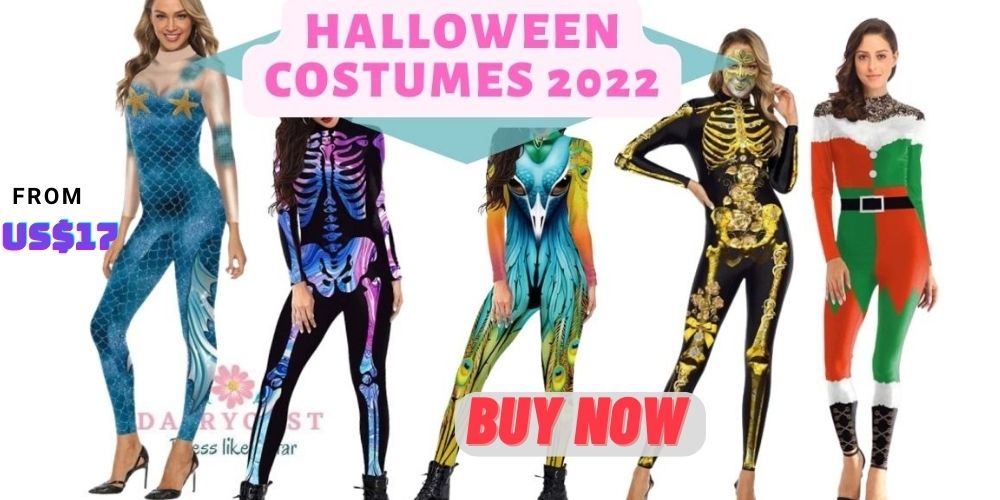 Born and brought up in a business-oriented family, entrepreneurship was common in Akanksha Sharma's life. After completing Fashion Institute of Design & Merchandising, she was ready to start her business. Akanksha founded CITTA at 21 with her mother, turning her qualms in to wins and adopting an evolutionary approach in order to succeed in this David & Goliath environment. CITTA's CEO is Akanksha Sharma (24 years old), who works alongside her mother Monisha Sharma. CITTA, the lifestyle segment from the house of The Lexicon Group, is an independent baby bath and skincare brand launched with a sole objective—to combine this country's traditional heritage while providing the ease and convenience every mother needs to take care of her child. "Our eternal love for babies made us formulate every product using natural ingredients, ensuring they are gentle, safe, and mild for newborns," says Akanksha.
8. Chef Ashita Baijal, founder and CEO at Meette
Ashita believes that passion and experience have fueled her magnum opus: Meette. The Atelier Patisser was founded in January 2019.
Ashita Baijal, a former banker and pasty chef, is Meette's creative helm. Ashita has always been fascinated by the alchemy behind baking and pasty arts. After earning a Masters in Business Administration from Northeastern University, Ashita began her career as a Management Consultant. She soon realized that food was her true passion and became disillusioned with the corporate world. She has worked alongside world-renowned chefs and restaurants like Kristin Tiblis, Antonio Bachour, and Chef Izu Anni (the founder Executive chef at La Petit Maison in Dubai).
She considers food to be Art and strives to make every Me:ette product an edible piece of art.
9. Atul Pratap Singh, CEO and Co-Founder, Jobsgaar
Over a span of 12 colossal years, Atul Singh Pratap, Co-Founder and CEO, Jobsgaar with an exceptional track record of building innovative solutions to fix Bharat's underserved conundrums. Atul has always been ahead of the curve in his predictions, whether it was his entrepreneurial journey with V Spark Communications 2010 or the quest for safer roads for motorbikes in India. Covid-19 was able to expose a major problem in India, where the common Indian is forced to travel hundreds of kilometers just to make ends meet. Businesses are always on the lookout for skilled workers and raw talent. This led to Jobsgaar being founded, a career-tech venture that bridges the digital work opportunities of Bharat, the local employer.
---
This article may have tags