Minimalist Style Clothing Essentials for A Chic Minimalist Wardrobe
The timeless appeal of minimalist clothing is confirmed by the top 2022 fashion trends, but the minimalist aesthetic goes beyond simple white shirts and structured details.
The minimalist sartorial philosophy of minimalism is connected to sustainable clothing brands, encourages mindful buying, and the creation a minimalist wardrobe.
By creating a capsule wardrobe with only a few seasonless, timeless pieces that co-exist in harmony, you'll discard the unnecessary pieces of clothing and end the current consumerist narrative that promotes quantity over quality.
In this article, I've rounded up the best outfit ideas with minimalist style clothes at the core to help you jump-start your journey to stylish, low-key dressing.
---
1
/27
Monochromatic chunky oversized knits
Monochromatic chunky oversized knits for winter are a must-have in any winter capsule wardrobe.
You can style cozily chic sweaters in pastel or neutral colors with anything from skinny jeans and sneakers to tailored trousers, boots, and even a coat.
These 'layerable'Simple clothing pieces can look great underneath a wrap coat or jacket made of vegan leather.
---
2
/27
White Midi Shirtdress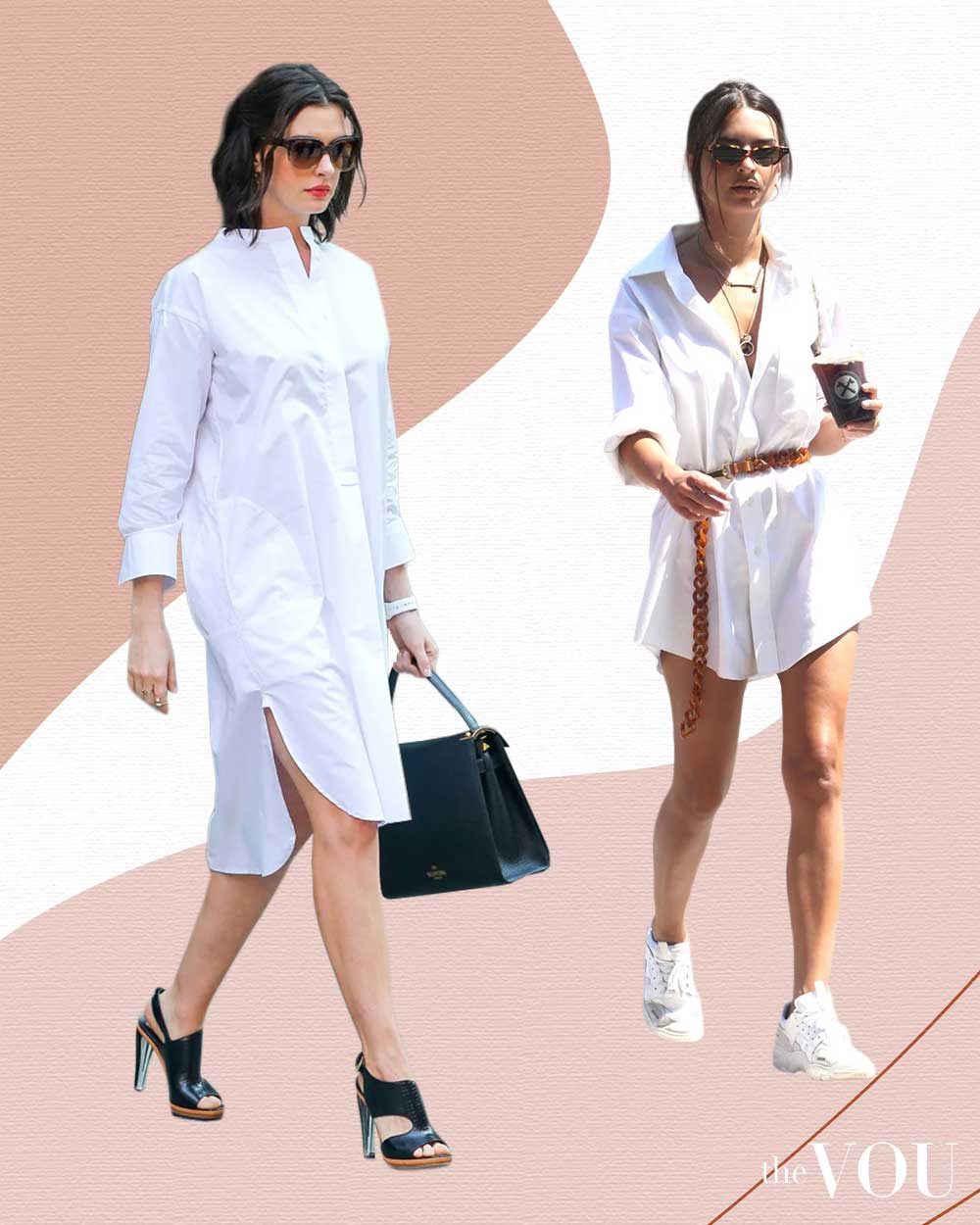 It's no coincidence that every certifiable style icon has been spotted wearing a crisp, tailored white midi shirtdress.
Add a unique belt to define your waist – and personal style – and get the look finalized with a pair of lace-up sandals.
For smart casual dressing, pair up your shirtdress with sneakers, roll up the sleeves, and don't forget to grab your blazer in case the weather gets too chilly.
---
3
/27
Fitted Turtlenecks
This versatile staple can be tucked into skirts, or paired up in 90s style comfortable flair jeans or work-appropriate tailored pants.
Turtlenecks look fantastic with blazers, neutral-colored coats, and leather jackets, so rest assured that you'll be able to pull off multiple minimalist style clothing looks with ease.
It is best to have a few colors, such as tan, beige and white, gray, black, or both. These colors will go well with brown clothes.
---
4
/27
Minimalist Trench Coats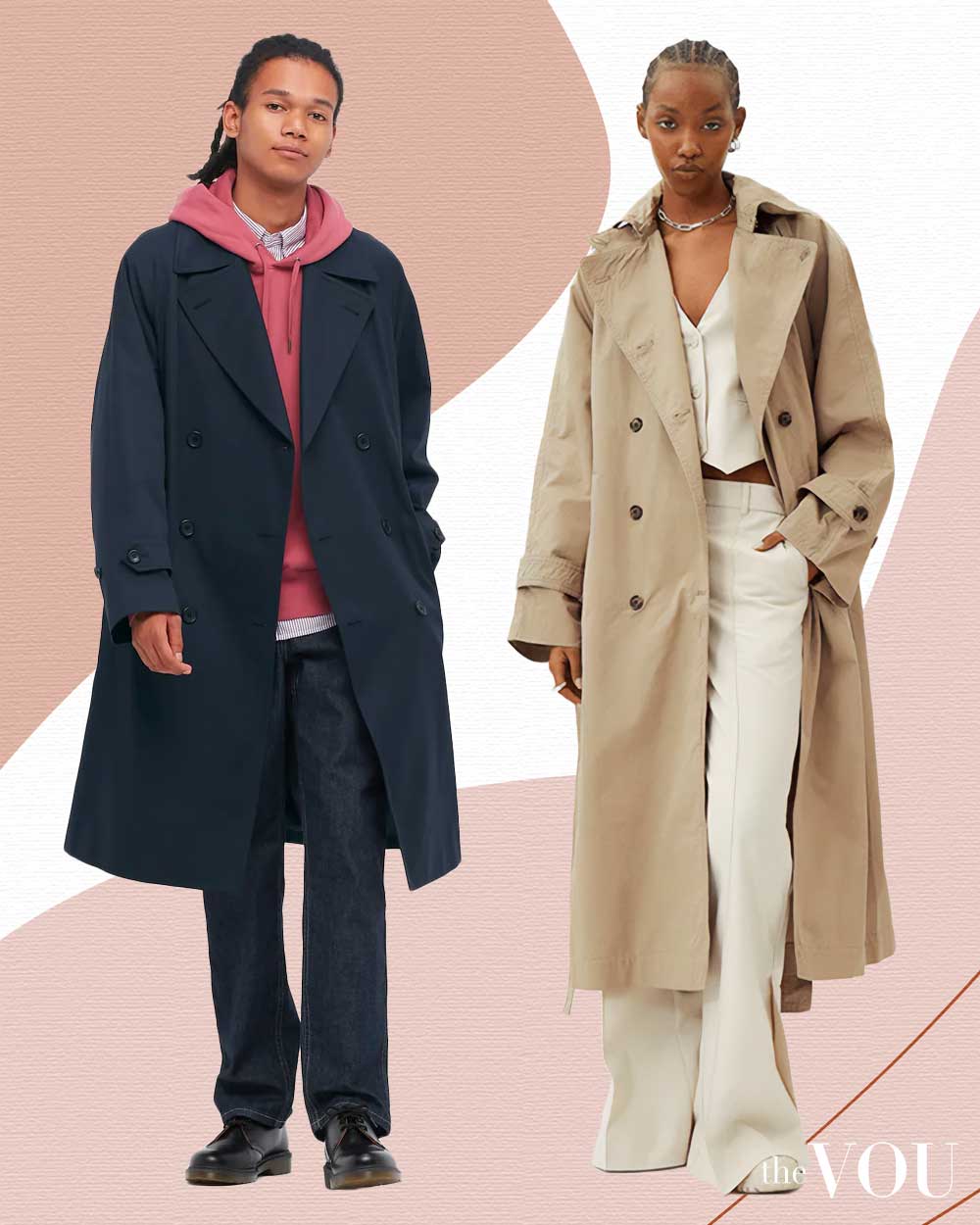 For trans-seasonal outerwear, a trench coat in minimalist style is the best choice.
Pair it with a warm, chunky knit and a pair or ankle boots.
There are so many styling options. The classic camel or brown coat can be worn with jeans, timeless floral dresses, buttoned shirts, or plain tees with leggings.
Wear a white look from the head to the feet. You can also layer it with a beige or neutral trench coat and black trousers.
---
5
/27
Minimalist Oversized Shirts
Who would have thought that oversized shirts and jeans could look so sophisticated and clean on women?
Wear your quality oversized shirt unbuttoned with bralette and all-black pants. Layer it with a skirt and sneakers, or with a high-waisted skirt and sneakers.
These minimalist-style clothes can also be a great beach staple. Large shirts in pastel or white are great for covering up at the beach.
This minimalist approach is well-suited for formal occasions, as it includes quality pieces in durable fabrics.
---
6
/27
Timeless Midi Skirt
Midi skirts can either be pleated, wrapped or a line. They are also suitable for all seasons, especially when purchased from sustainable clothing brands.
Wear it with a white crop shirt or an oversized shirt. Layer it with neutral-colored trench coats, or with your favorite turtleneck for office and leisure.
Midi skirts look amazing with sneakers, lace up sandals, boots, and everything else.
---
7
/27
Minimalist Knit Dress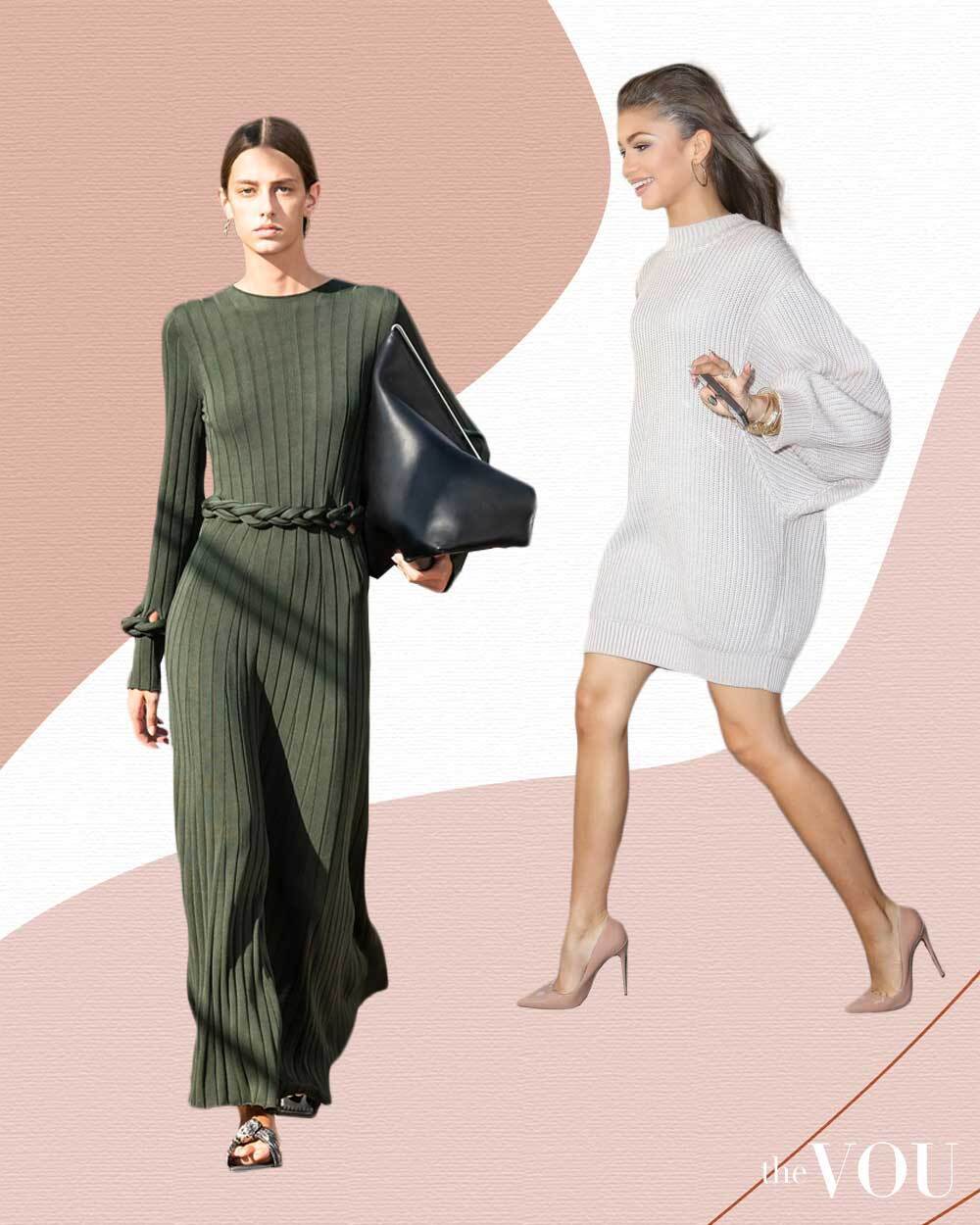 Chic, sophisticated, and timeless knit dresses allow for comfort and easy movement – the most important aspects of a winning minimalist style wardrobe.
You can add a belt to define your waist or wear it oversized with nude heels or over-the-knee booties or sneakers.
Knit dresses can be worn up or down with other seasonal pieces in your wardrobe.
---
8
/27
Raw Denim Jeans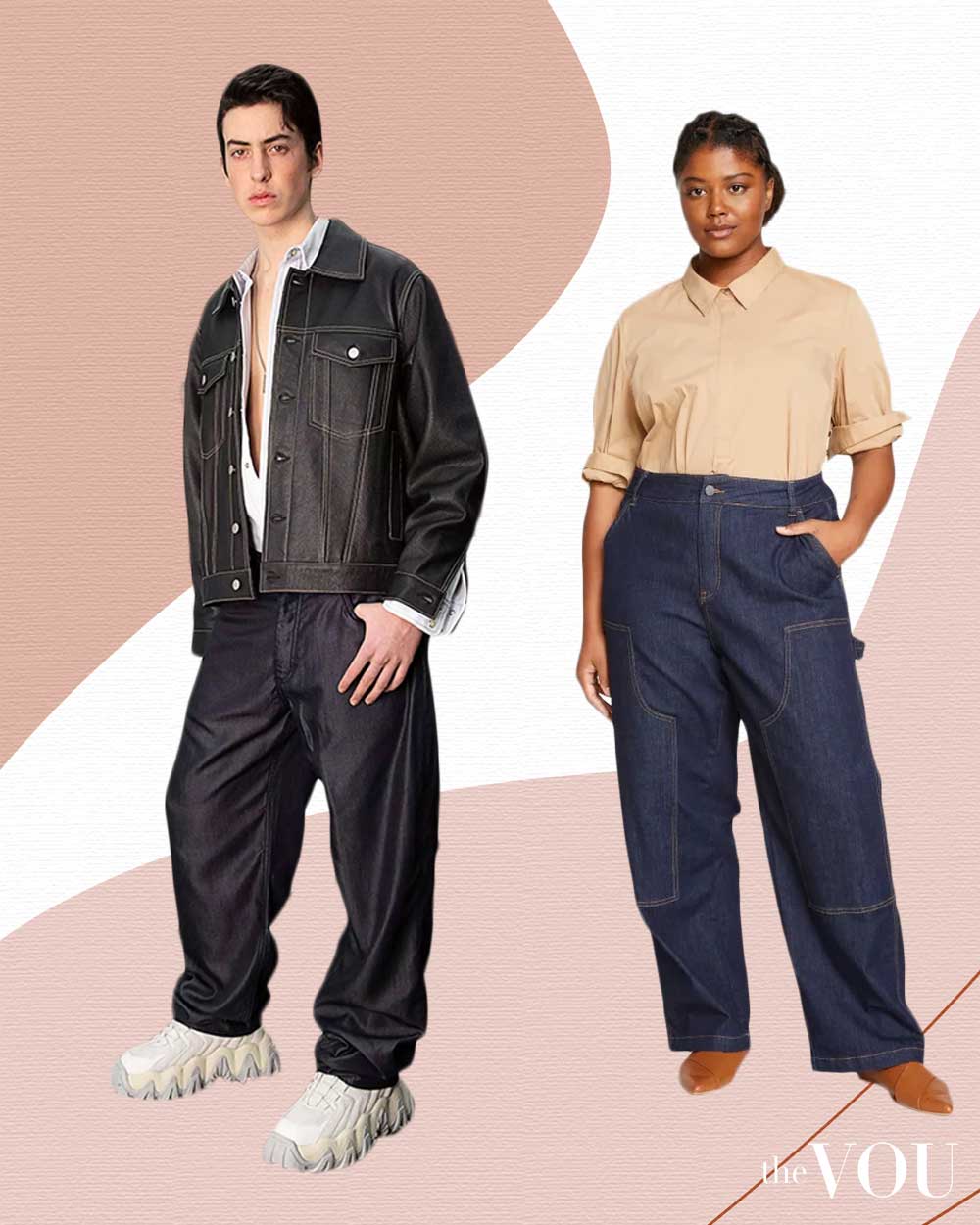 Raw denim jeans give you a unique look with their perfect creases and three-dimensional shapes.
This minimalist style can be worn in a variety of sizes, including skinny to boot, straight leg and flares. It can also match your favorite wardrobe staples like sweaters, t-shirts, trench coats, and blazers.
---
9
/27
Two-Tone Jumpsuits
The minimalist style looks modern and put together with two-tone jumpsuits.
It is best to choose contrasting colors that contrast most pleasant.
Jumpsuits can be worn day to night with a monochromatic blazer, or a leather jacket for added edge.
---
10
/27
Oversized Casual Chic Blazer
Blazers are a heavy-hitter that can be worn all year round and offer endless styling options.
We've seen thousands of certifiable style icons tapping into power-dressing with minimalist style clothing in dark or sometimes neutral shades.
It can be worn with a classic tee and jeans to give it a modern twist.
---
11
/27
Leather Pants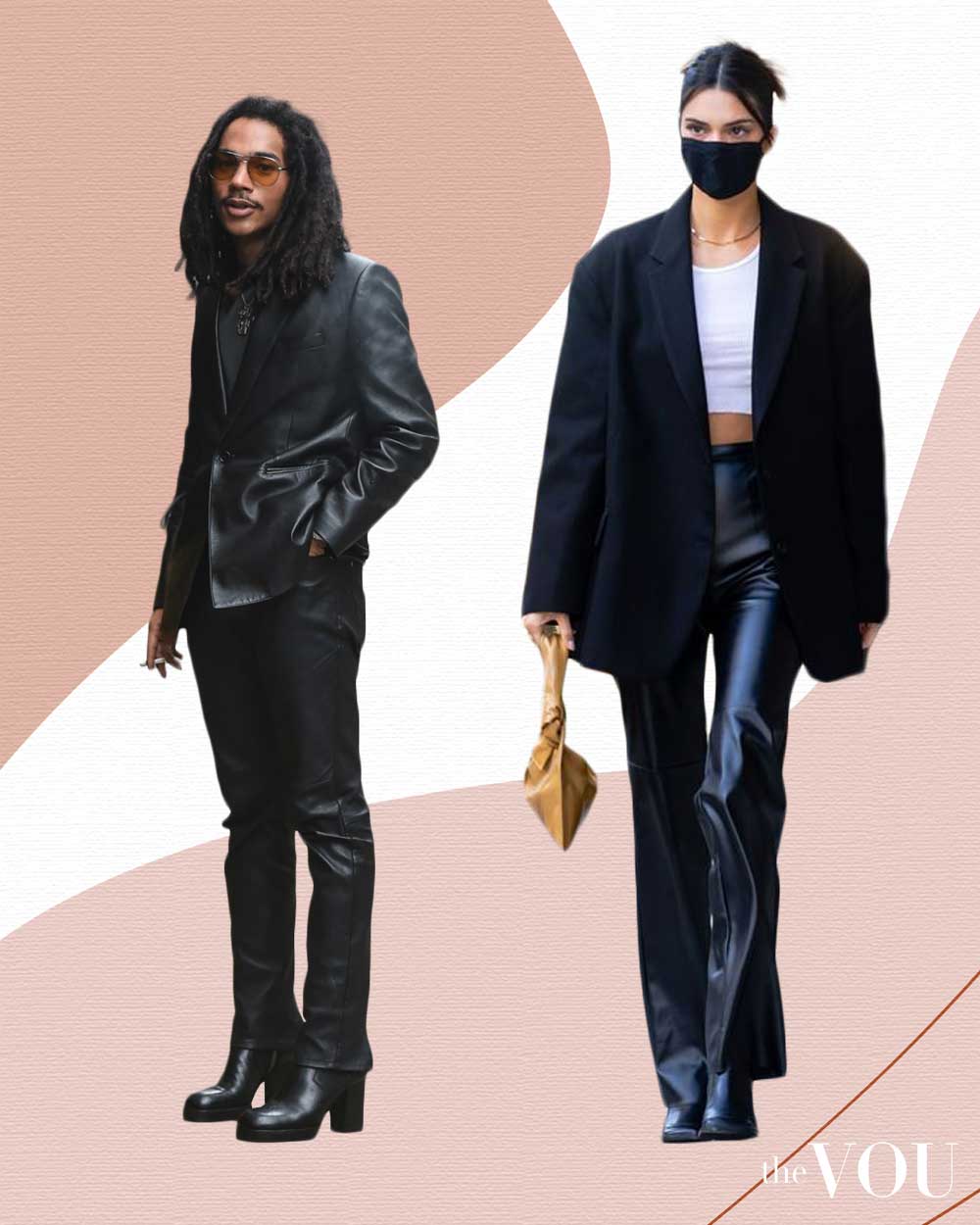 Leather pants have proven their versatility time and again since Elvis Presley turned leather trousers into a fashion trend back in 1960s fashion.
This minimalist clothing style is loved by both men and women. It features simple designs and neutral tones.
It is often worn with plain tees or the aforementioned oversized jackets. For an added edge, you can also pair it with matching leather jackets.
---
12
/27
Puff Sleeves
Puff sleeves are a great way to give minimalistic clothes a trendy edge without sacrificing simplicity.
This silhouette can be worn with a button-up shirt, or a flirty cocktail sleeveless dress.
For a professional look, pair it with wool trousers or a dress made from sustainable materials and lace-up shoes.
---
13
/27
Knee-length Shorts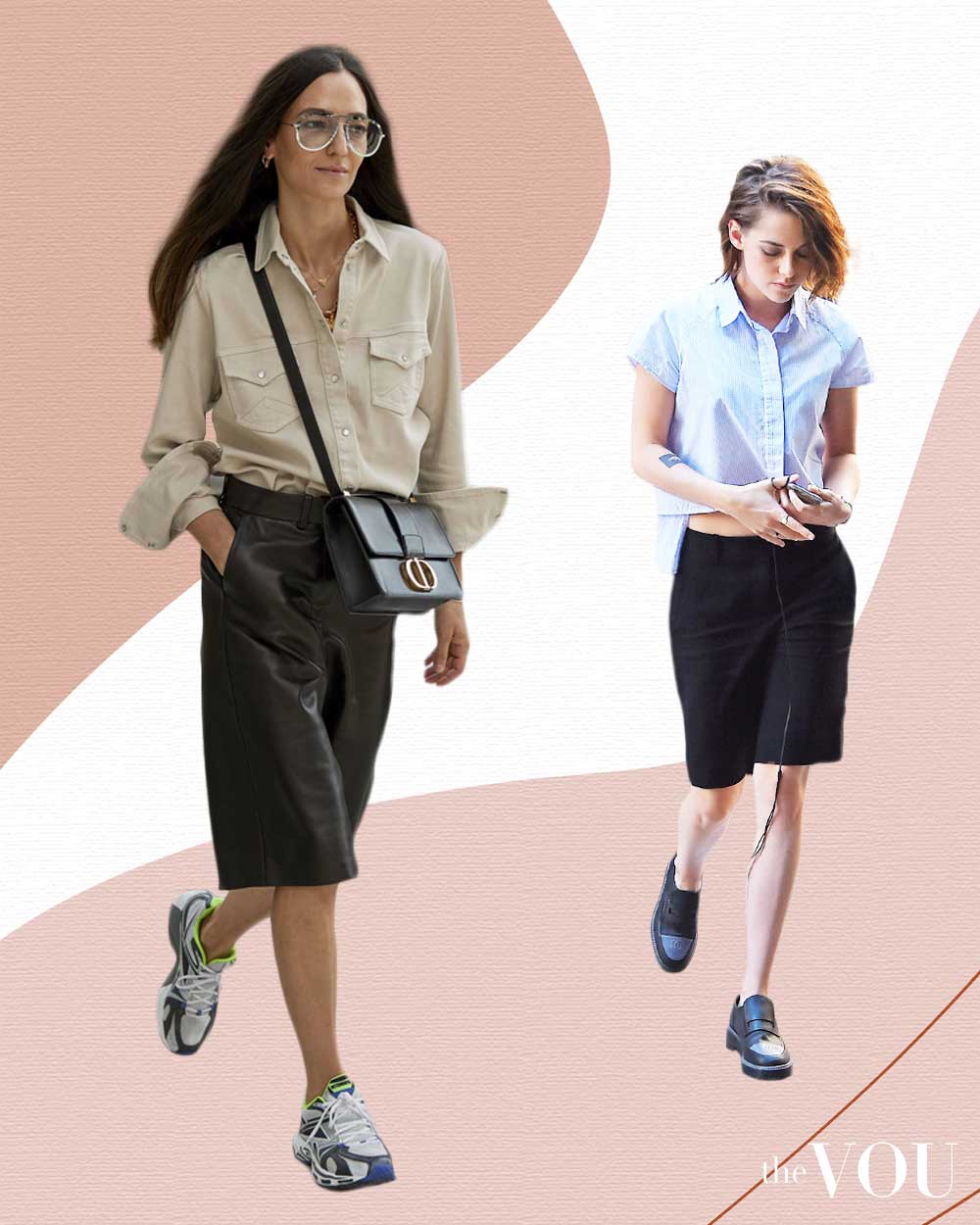 The ultimate minimalist clothing style, knee-length pants, are perfect for casual spring and Summer outings.
These sneakers can be worn with a button-up shirt and sneakers. Layer them with an oversized coat and a blazer for an off-duty look.
Because of their versatility and comfort, knee-length shorts are a favorite choice for minimalist clothing.
---
14
/27
Minimalist Suits in Oversized Size
Oversized minimalist suits are the celebrities' favourite minimalist style.
Fashion insiders often wear them to show off individual styles.
The purposefully ill-fitting tailored trend can be styled with a super fitted shirt or even a peek-a-boo bra and your trusted pair of women's sneakers – or heels.
When it comes to men's minimalist style clothes, the oversized suit goes hand in hand with a simple button-up shirt and contrasting sneakers.
---
15
/27
Black On Black
What's a more sophisticated and chic look than the all-time favorite black-on-black ensemble?
However, black on black dressing cannot be confused with black-tie dress code.
This minimalist clothing style, unlike black tie, is versatile and can be worn year round in any scenario.
For casual walks in the city, choose a black tailored suit with enough volume.
---
16
/27
Minimalist Outfit in Off White
Off-white outfits evoke a sense of elegance and cleanliness that is unmatched.
Wear wide-leg trousers with a basic T shirt or bra, and then add a breezy white blouse.
Limited Lifetime Nobis Warranty,Premium Canadian Origin White Duck Down for ultimate warmth

Sympatex membrane laminated
Seam seal construction
Windproof and waterproof (10,000mm) - Breathable (10,000mm) outer shell
Some great off-white men's minimalist outfit ideas include a fitted white polo shirt or a simple white t-shirt styled with white jeans, tailored trousers, or chinos.
---
17
/27
Minimalist Black & Wet
Black and white ensembles, much like total black or white, look sophisticated, bold, sharp, and professional for every occasion.
Monochrome combinations that work for both day and night are possible with contrast minimalist style clothes.
For this look, you will need a classic black turtleneck and a simple white skirt.
Or, for a more formal occasion, wear an all-white mens' suit with black detailing at the top.
---
18
/27
Tonal dressing
There are many options when it comes to minimalist style looks.
Tonal dressing, on contrary, is a great way of expressing yourself with different colors.
To create a coordinated look, try wearing clothes in the same shades (e.g. sky or royal)
For example, you could wear pastel green blazers and joggers with green trousers or joggers.
For a more neutral look, you can pair camel trench coats and beige trousers.
---
19
/27
Boxi Silhouettes
You can also include oversized blazers in your minimalist wardrobe.
You can balance the flowing look of wide-leg pants with a button-up shirt or an oversized shirt for a total white look.
"Heavy"A great minimalist style for both men and women is to wear knee-length skirts or oversized shirts.
---
20
/27
Loose-fitting Top & Bottom
Loose-fitting tops, and bottoms, are the street style favorite way to look cool and effortless.
Wear a loose top with wide-leg trousers and your favorite boots to finish the look.
You can also try knee-length trousers with oversized tops or button-up shirts layered on top. This minimalist fashion trend has taken over the fashion world.
---
21
/27
Brown Wide Leg Pants with White Tanks
Brown wide-leg trousers can be worn almost anywhere you want them to due to their neutral-colored hue.
This classic, minimalist-style clothing staple can be worn with white tops and tees, as well navy blue, turquoise and pale blue, depending upon your personal style.
---
22
/27
Mini-dress with high boots
Mini-dress and high boots are the influencer-approved look. It is always at the top in minimalist fashion trends.
For those colder days, grab a pair of suede or leather boots and throw on a monochromatic dress.
---
23
/27
Ankle leather boots with blazer
Ankle boots lengthen the legs and make them a great choice for cropped jeans, midi skirts and wide-leg shorts.
For your next summer ensemble, pair your ankle boots with a tailored jacket and a blazer. You can also finish the look by pairing it with a maxi satin dress (or a shorts suit)
---
24
/27
Leather Mules & Loafers
Loafers and leather mules are great for minimalists who want to wear them all year round.
These shoes can be worn in plain black with subtle gold detailing or chunky white loafers.
---
25
/27
Minimalist Sandals
A timeless pair of sandals in minimalist style are timeless. Even more so if the color or silhouette matches both morning and night looks.
Wear white, black, and beige colors with a low heel, such as a classic buckle sandal, or a modern flip-flop.
---
26
/27
White "Ugly"Sneakers
White "ugly" sneakers have become a spale in women's minimalist wardrobes worldwide.
For a minimalist look, match your minimalist clothes with intricate styles and exaggerated soles made in neutral colors (preferably all black).
These shoes are versatile and can be worn in a variety of styles, including jeans, oversized hoodies or full-on suits.
---
27
/27
Chunky Gold Jewelry
All minimalist fashion looks can be complemented by thick chains in unique shapes and textures, bold hoop earrings and chunky gold rings.
Toughen up your simple ensembles with multiple pieces to create a curated gilded look that's still classic and timeless.
---
Minimalist Style FAQs
What does a minimalist style look like?ean?
Minimalist, also known as minimalism, is a style that emphasizes simplicity, clean lines and monochromatic colors.
The minimalist style is a predominant choice in fashion and architecture. It focuses on simple shapes, colors and light textures as the core of the design.
What is Minimalist Fashion Style Style?
Minimalism is about removing unnecessary stylistic elements from fashion and retaining only those parts that make up a beautiful, simple garment.
Minimalist fashion is monochromatic, with simple, functional clothes. However minimalism in fashion can also be understood as the antithesis to the consumerist narrative.
Conclusion
Driven by the "quality over quantity"It turns out, minimalist clothing is anything but boring and plain.
The 27 minimalist clothing items are curated from ethical brands and are elegant, sophisticated, and versatile.
Modern minimalist fashion style starts and ends with versatile, well-constructed essential pieces in neutral colors that can be worn for every occasion.
A minimalist wardrobe will allow you to feel more united in the diversity of your options.
Not only you'll be able to create a slew of coveted looks within a few minutes, but you will also save a ton of money by avoiding impulse purchases with no longevity.
Weekly Newsletter
Keep up to date with the latest fashion, beauty, and style news!
Now it's your turn…
Which of these minimalist styles do you prefer?
Are there any other minimalist style outfits you've tried and want to add to this list?
Please leave comments below!